Associate Customer Support Engineer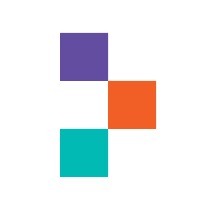 1upHealth
Customer Service
Remote · United States
Posted on Saturday, August 26, 2023
The Associate Customer Support Engineer serves as a liaison between customers and 1upHealth partners to ensure overall success in their implementation and ongoing support. This position is responsible for promoting improvements in customer support, processes, and efficiencies through the use of automation/collaboration between 1upHealth's customers and its teams.
In this role, you'll get to:
Provide technical support to 1upHealth customers and partners, both electronically and via telephone for technical issues they may be experiencing
Perform technical collaboration with our engineering team for further troubleshooting, bug fixes, or workarounds, as necessary
Work with Management and other Customer Support Engineers
Triage, log, and monitor all problems including those assigned to other teams when they require a different level of technical aptitude
Facilitate the optimization of ticketing system and/or system deficiencies and suggestions for system improvements and enhanced functionality
Promote an atmosphere that encourages enthusiasm and customer participation in the 1upHealth ecosystem
We are looking for people who have:
1-2 years experience in a Customer Service or Support role
Strong communication and organizational skills
An understanding of APIs
Working knowledge of databases and ability to write queries in SQL
Knowledge of Postman
Worked independently, managed multiple tasks and sensitive data
Experience defining problems, collecting data, establishing facts, and drawing valid conclusions
Ability to adapt to environments with high interrupt rates and navigating competing priorities
You may also have:
Experience with AWS
Understanding of interoperability specs (FHIR, CCDA, HL7 v2, EDI X12)
Bachelor's degree in Software Engineering or a related field or equivalent working experience
About 1upHealth
At 1upHealth, our mission is to unlock health data and improve industry outcomes. As leaders in FHIR® interoperability, our platform makes it easier for partners to access, integrate, aggregate, and share data across a variety of systems. 1upHealth is building a data ecosystem to promote the digital transformation of the industry and encourage insight-driven healthcare.
We are proud to announce that we have been named 2022 Best Places to Work in the Small Company and Best Paying Company categories by Built In Boston.
Benefits
100% Paid BCBS Medical and Dental Insurance for Employees
Vision Insurance
Unlimited PTO
Equity
401(k)
Home Office Stipend
Commuter Stipend
Wellness Reimbursement
Parental Leave (16 weeks for birthing parents, 6 weeks for non-birthing parents)
Company Meetings with Free Lunch