Health Informatics Specialist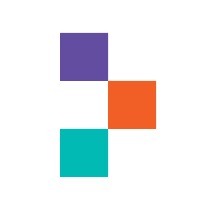 1upHealth
Remote · United States
Posted on Saturday, September 30, 2023
We're looking for a Health Informatics Specialist with expertise in HL7, the Fast Healthcare Interoperability Resources (FHIR) standard, JSON, and promoting interoperability. As a Health Informatics specialist, you'll play a vital role in connecting healthcare data standards with product and technology. You should have practical experience in designing, implementing, and maintaining FHIR-based solutions that enhance data exchange and interoperability in healthcare. You'll work independently and have a strong background in data management, including creating policies, and FHIR mappings, maintaining documentation, and establishing classification standards. You'll help define the standards for all data use cases the company pursues. Collaboration will be key, working closely with teams in Product, Engineering, Product Support, Implementation, and Customer Success. This role reports directly to the VP of Product.
What will you do:
FHIR Implementation:

Review Existing Extract Guides: Review and align current extract guides to industry Implementation Guides (IG)
Define Ideal Data Guides: Create clear data guides and FHIR output based on the findings from the previous step.
Define Data Contracts: Specify required fields in data extracts to ensure compliance with IGs.
Create Mapping Templates: Develop templates for mapping extract guide files to FHIR for each guide. These templates should represent complete resources if each data element is received in the expected data format.
Document Guidelines: Prepare documentation explaining any nuances or considerations when using the guide.
Design Data Model: Collaborate with engineering teams to define data models, schemas, and formats for internal data representation and storage.

Data Integration:

Develop Integration Strategies: Create and maintain strategies for using FHIR to exchange claims and clinical data between different healthcare entities.
Mapping and Transformation: Build data mappings, transformations, and data exchange protocols to support interoperability initiatives.

Standards Compliance:

Stay Informed: Keep up-to-date with the latest developments in FHIR and other relevant healthcare interoperability standards to ensure that data exchange follows the latest practices.
Provide Guidance: Serve as a subject matter expert and offer guidance to internal teams to ensure they adhere to FHIR standards when developing systems.

Quality Assurance:

Thorough Testing: Conduct rigorous testing and validation of FHIR implementations to guarantee data accuracy, security, and compliance with regulatory requirements.

Education and Training:

Training and Support: Provide training and support to internal teams and stakeholders on FHIR standards, best practices, and the use of FHIR-based tools.

Documentation and Reporting:

Comprehensive Documentation: Maintain detailed documentation of FHIR implementations, including data models, data dictionaries, and interface specifications.
What are our must haves:
Depth of knowledge and practical experience with Health Data exchange standards (e.g., HL7, CCDA, FHIR, X12, BCDA, USCDI).

Proficiency in interpreting Implementation Guides (IGs)
Ability to convert source system data (e.g., HL7, CCDA) to FHIR standards
Skill in using IGs to validate data transformation

Practical experience with healthcare data, including data and terminology standards such as SNOMED CT, ICD, CPT, LOINC, UCUM, and RXNorm.
Hands-on experience with both clinical and claims data sets (e.g., proficiency with 834, 837, X12, CCDA, and HL7 messages).
Hands-on experience with SQL syntax is necessary for developing SQL queries for data retrieval and analytics, including knowledge of database structures for working with large datasets.
Capability to perform gap analysis on IG versions and make recommendations for updates to the data transformation process
Experience in creating and maintaining documentation related to data standards
Experience with translating technical data requirements to internal and external stakeholders for implementation
Practical knowledge of healthcare data transformation best practices
Good understanding of the provider and payer healthcare space
Strong execution skills, valuing iteration and rapid delivery, with an obsession for detail even when managing multiple projects concurrently
Effective project management skills to oversee multiple initiatives running simultaneously
Hands-on and self-starting approach, enjoying taking initiative and driving projects with minimal oversight
Excellent communication and relationship-building skills, enabling effective communication both internally and externally, and the ability to navigate complex relationships to achieve project goals
What are our nice-to-haves:
HL7 FHIR and/or Clinical Informatics Certification
Understanding of CMS interoperability requirements for compliance.
Previous participation in industry groups (e.g., DaVinci HL7 FHIR, CARIN Alliance, FAST)
Experience in identifying and assessing downstream use cases of healthcare data, with a focus on quality measures, risk adjustments, and utilization management.
About 1upHealth
At 1upHealth, our mission is to unlock health data and improve industry outcomes. As leaders in FHIR® interoperability, our platform makes it easier for partners to access, integrate, aggregate, and share data across a variety of systems. 1upHealth is building a data ecosystem to promote the digital transformation of the industry and encourage insight-driven healthcare.
We are proud to announce that we have been named 2022 Best Places to Work in the Small Company and Best Paying Company categories by Built In Boston.
Benefits
100% Paid BCBS Medical and Dental Insurance for Employees
Vision Insurance
Unlimited PTO
Equity
401(k)
Home Office Stipend
Commuter Stipend
Wellness Reimbursement
Parental Leave (16 weeks for birthing parents, 6 weeks for non-birthing parents)
Company Meetings with Free Lunch