Data Implementation Engineer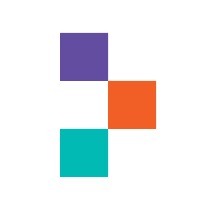 1upHealth
Remote · United States
Posted on Tuesday, November 7, 2023
As a Data Implementation Engineer at 1upHealth, you will play a crucial role in the onboarding and implementation of new clients. We are seeking a highly skilled and motivated individual with healthcare data experience who excels at data mapping/transformation and demonstrates a strong ability to make well-informed and independent decisions while working with strict deadlines.
In this role, you'll get to:
Configure the 1upHealth platform to deliver on our customers' contractual obligations
Work closely with the Implementation Manager to understand project timelines and execute tasks to meet required deadlines.
Handle the extraction, transformation and loading (ETL) of various healthcare data, into a customer's FHIR platform.
Perform data mapping operations on and make independent, informed decisions
Work cross-functionally across departments, including Product, Software Engineering, Customer Success and Support to report and address customer-reported product concerns..
Document implementation steps, deploy and utilize tools created by our Product and Engineering teams
Attend external customer-facing meetings and provide technical feedback in a manner that is easily understood by the customer
Automation of file transfer and ETL processes
We are looking for people who have:
5+ years of data engineering experience.
Healthcare data interoperability experience with data formats such as HL7v2, FHIR, and CCDA.
Strong analytical skills and the ability to interpret and visualize data effectively.
Excellent problem-solving and critical-thinking abilities.
Demonstrated experience in making independent decisions, including those related to data mapping.
BS/MS Computer Science, Engineering, Bioinformatics, or a related field
Skilled in Node.js, Python, or at least one data-centric programming language.
Proficient with Linux.
Experience building and maintaining scalable batch and streaming data pipelines for terabyte scale data.
Experienced in database architecture, with professional experience using relational SQL (e.g. PostgreSQL, MySQL), and NoSQL (MongoDB, Elasticsearch).
Experience with Apache NiFi or similar large-scale data platforms. ,
Working knowledge and experience with AWS infrastructure including DynamoDB, RDS, OpenSearch, Lambda, and EC2.
An adaptable mindset due to a rapidly changing startup environment
About 1upHealth
At 1upHealth, our mission is to unlock health data and improve industry outcomes. As leaders in FHIR® interoperability, our platform makes it easier for partners to access, integrate, aggregate, and share data across a variety of systems. 1upHealth is building a data ecosystem to promote the digital transformation of the industry and encourage insight-driven healthcare.
We are proud to announce that we have been named 2022 Best Places to Work in the Small Company and Best Paying Company categories by Built In Boston.
Benefits
100% Paid BCBS Medical and Dental Insurance for Employees
Vision Insurance
Unlimited PTO
Equity
401(k)
Home Office Stipend
Commuter Stipend
Wellness Reimbursement
Parental Leave (16 weeks for birthing parents, 6 weeks for non-birthing parents)
Company Meetings with Free Lunch