Customer Service Representative - Bilingual Mandarin (Remote, Washington)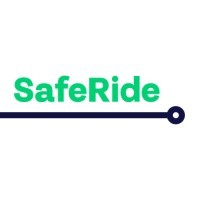 SafeRide Health
Customer Service
Seattle, WA, USA
Posted on Monday, May 29, 2023
Start Date: September 26, 2023
Job Summary
SafeRide Health is seeking awesome Bilingual Mandarin Customer Service Representatives (Remote, Washington)! This role consists of taking inbound calls with some outbound calls. The primary function is gathering and entering detailed trip information for scheduling non-emergency medical transports for urgent and non-urgent medical appointments, handling member inquiries, and complaint intake. To do well in this role you must have a calm, kind demeanor, enjoy working with a diverse population, and possess exceptional active listening and communication skills.
Primary Responsibilities
Taking inbound calls from Members, Medical Facilities, Transportation Providers, and Health Plans
Accurately enter ride details to ensure successful ride completion
Confirming member eligibility
Answering Member inquiries regarding transportation services
Identifying and assessing Member's additional needs
Intaking of Member concerns
Actively working with other internal departments to quickly address real-time issues.
Other duties as assigned
Required Education and Experience
High school diploma or equivalent
One (1) year of inbound call center experience in high call volume atmosphere
Preferred Education and Experience
Experience with Medicaid, Medicare, and NEMT (Non-Emergency Medical Transportation) guidelines
Knowledge of health insurance programs and benefits

Skills
Outstanding problem-solving skills and ability to maintain professionalism in a high-stress environment
Strong communication skills (both verbal and written) and demonstrated ability to communicate, present, and influence effectively in-person, via email, and over the phone
Positive and helpful attitude
Exceptional interpersonal skills and conflict resolution ability
Ability to work independently and/or with a Team
Accurately type 35 wpm or more
Flexible with the ability to adapt to changes in business, strategy, and technology
Ability to empathize with the Member and/or Member's guardian
Must be able to work with geographically and culturally diverse populations and personalities
Job Requirements
Must be able to pass a criminal background record check
Must be a US Citizen
Must have the ability to work flexible shifts
Must be fluent in Mandarin
What You'll Need if working remotely
You'll need the following to work from home while we temporarily operate in a remote capacity (and follow the most current stay-at-home guidelines) until COVID restrictions are relaxed:
The well-lit, dedicated, and quiet area from where to work remotely without interruption or distraction.
Notebook or Desktop computer, with a minimum processing speed of 1.6 GHz and 16 GB usable RAM available.
High-Speed Broadband service (wired only) with a minimum of 150 Mbps in a dedicated (single-person use) environment or 300 Mbps if in a shared environment (having a backup internet provider is a plus!)
About SafeRide Health:
SafeRide Health is a technology and services company dedicated to reducing barriers to care by improving the delivery of non-emergency medical transportation to people across America. SafeRide Health leverages proprietary technology and a nationwide network of vetted transportation providers to give payers and health systems a more intelligent way to deliver cost-effective, on-demand transportation while improving the patient experience. SafeRide serves the largest Medicare Advantage, Medicaid, and provider programs in the country. Learn more at www.saferidehealth.com.