Senior Accountant - Remote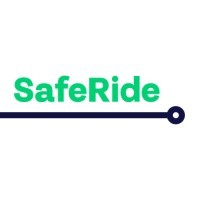 SafeRide Health
Accounting & Finance
San Antonio, TX, USA
Posted on Thursday, August 24, 2023
Remote: United States
Looking for an opportunity to join a technology company dedicated to helping those in need get to medical appointments?
Looking to join a technology company poised for significant growth?
Our Mission: "We transform health outcomes for America's most vulnerable by ensuring access to life-sustaining healthcare."
If you are motivated to make a difference in the lives of others and our mission speaks to you, we want to hear from you!

Description
SafeRide Health is looking for a hands-on, analytical Senior Accountant to scale SafeRide. We are looking for a team player with experience managing Medicare and Medicaid programs as we scale past $250M in annual revenue. The Senior Accountant is part of the team that is responsible for elevating SafeRide's finance function and continuously enhancing the effectiveness of the organization. Strong business and financial orientation as well as a passion for growth and development are critical for this role.
Primary Responsibilities
● Complete monthly accounting close procedures and deliverables that includes journal entries, reconciliations, and reports in compliance with GAAP.
● Manages monthly customer billing and maintain customer accounts, including receiving, reconciling, and posting customer payments.
● Oversee and maintain prepaid schedules to include tracking additions and preparing monthly amortization entry.
● Analyze, reconcile and properly record corporate credit card activity.
● Provide support in monthly billing process including the reconciliation between the SafeRide front end system and the ultimate payment to vendors.
● Demonstrate an in-depth knowledge of accounting principles.
● Collaborate with other internal teams to asses operational penalties timely.
● Maintain work papers that provide detailed support of all balance sheet account balances.
● Assist with the external audit of the company's financial statements.
● Maintain documented system of accounting policies and operations.
● Perform other duties and ad hoc projects as assigned.
Required Education and Experience
● Bachelor's degree in Accounting or related field
● 5+ years of accounting experience
● CPA preferred
● Strong data skills in Excel/Sheets, including pivot tables, v-lookups, etc.

Nice to Have:
● The ability to work independently
● Strength in problem solving, applying hard data and qualitative insight to frame problems and develop novel solutions
● Experience with Sage Intacct, Blackline, Quicksight
Preferred Education and Experience
● Prior experience with Sage Intacct and Blackline, preferred.
● Bachelor's degree
Skills
● Outstanding problem-solving skills and ability to use soft skills in a high-stress environment.
● Extremely high work ethic with a focus on member satisfaction
● Efficient in managing large amounts of data.
● Ability to meet deadlines with maximum efficiency.
● Strong communication skills (both verbal and written) and demonstrated ability to communicate, present, and influence effectively in-person, via email, and over the phone.
● Ability to work with culturally diverse populations.
● Ability to adapt to unforeseen circumstances quickly.
● Ability to work independently and with internal and external teams.

Job Requirements
● Must be able to pass criminal background record check
● Must be US Citizen
● Ability to work flexible shifts
About SafeRide Health:
SafeRide's mission is to restore access and dignity to care. SafeRide is transforming access to care for the nations sick, poor and underserved. We are a high growth, tech enabled services firm that's growing past 400 employees. SafeRide is backed by premier investors and serves leading health systems and payors. We operate nationally and deliver over 5M rides per year.
Learn more at www.saferidehealth.com.